Specialization in arboriculture
Customization also possible
High quality used cars
Our plant pick-up machine was developed to efficiently harvest your nursery plants without damaging their delicate roots. At Schrauwen Machinebouw Zundert, we develop products for the tree nursery industry and ship them to nurseries in the Netherlands, the rest of Europe, and beyond.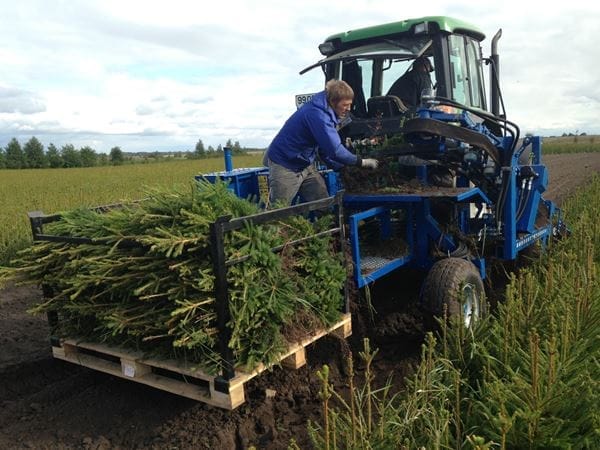 You can conveniently harvest your trees with our plant pick-up machine
After using our bare root plant lifter to uproot your nursery trees from the ground, you can use our plant pick-up machine to transport the trees up a conveyor belt. The Pick Up 1400 makes harvesting your trees easier for your workers, as it means that they do not have to bend down to pick up the plants. This nursery plant harvester also streamlines your harvesting process by reducing the number of workers that are needed for the task. Like our other products, this machine can be customized to meet your requirements. You can easily add cameras, a cover for the working platform, a side discharge for the conveyor belt, and more.
Learn more about our machinery
Order one of our plant pick-up machines or take a look at our other equipment, such as our specialized planting machines. Our products were designed with tree nurseries in mind and will make it easy to streamline your growing and harvesting processes. Call us at +31(0)7 659 713 29 or send an email to info@s-m-z.nl for more information about our equipment.
Get in touch with us!
Ask your question here