Product information Compost spreader
Specialization in arboriculture
Customization also possible
High quality machines
Product Information
The compost spreader is a machine for spreading compost on seedbeds. The machine is hydraulically driven. Ejection along the front of the machine. The deposit of compost happens at the front of the machine, directly behind the drawbar, resulting in good visibility and easier positioning (start/stop) on short headlands.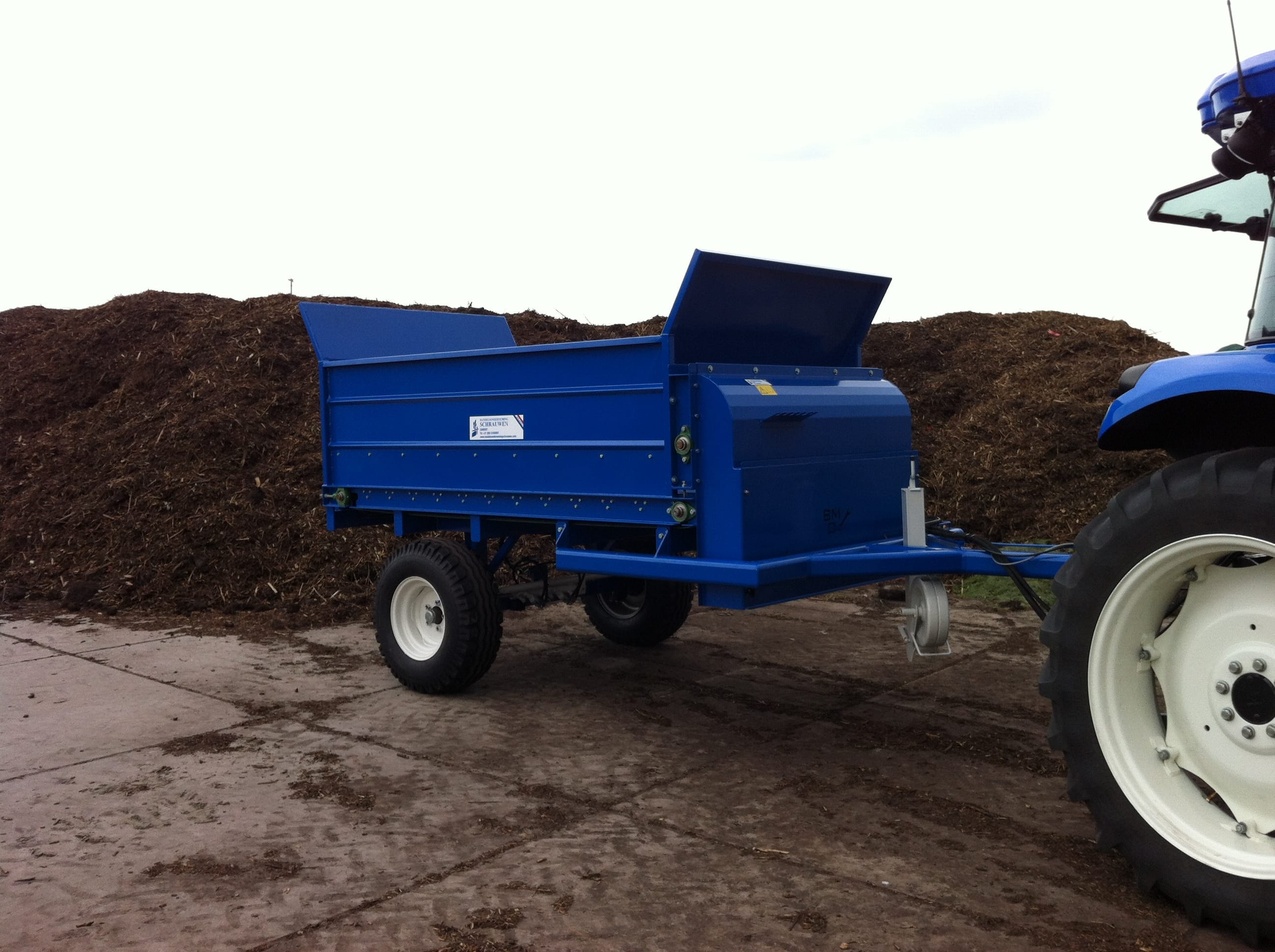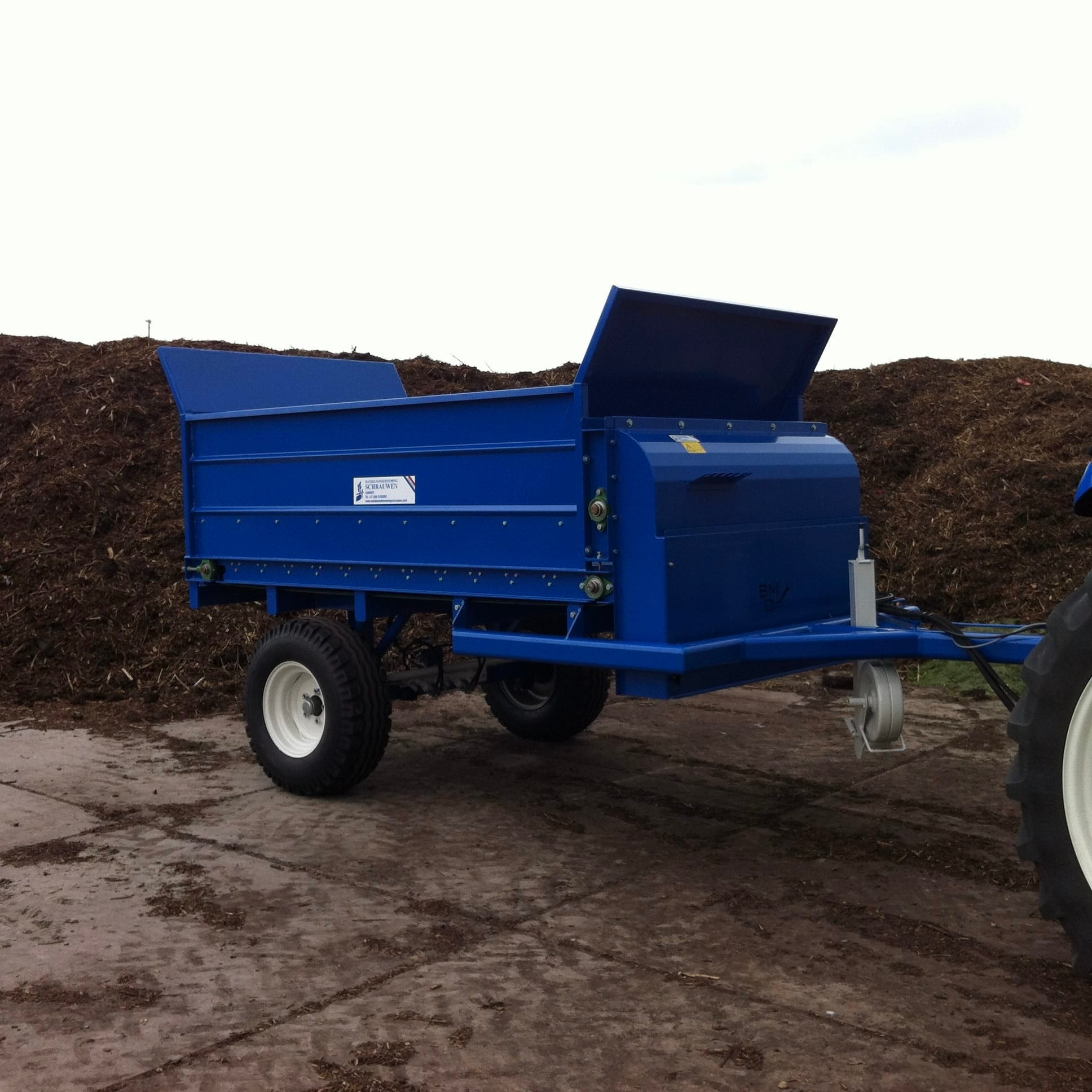 Features
Trailed spreader
Front output
Storage bin 4 cubic meters
Options
RDW Package (40 km/h Inspection incl. license plate, mandatory in NL)
Hydraulically forced steering axle with center function
Camera in the hopper
Camera directed on the output
Larger capacity: on request
Do you have specific needs?
Then contact us with no obligation!