Product Information Hoeing Machine
Specialization in arboriculture
Customization also possible
High quality machines
Product Information
Vertical sliding elements or parallelogram elements. This machine is crop-controlled and is available for 1 or multiple beds. Machine is also available with camera control.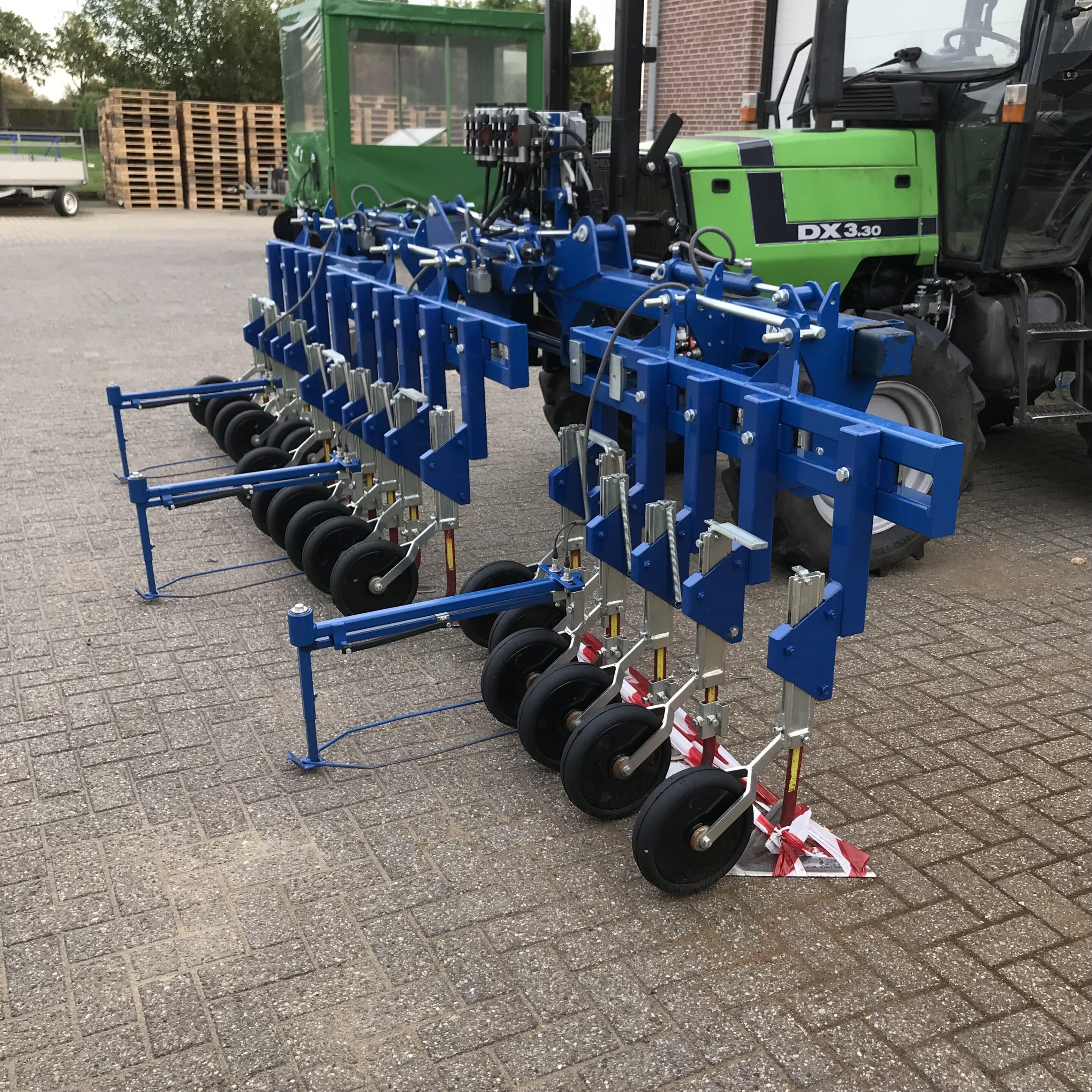 Model types
Single bed
Triple bed
Fixed single bed – front or rear
Front mounted
Rear mounted
Options
Hoeing machine with brushes
Crop guidance with sensor option
Camera system
Air support
Wide range of element widths available
Do you have specific needs?
Then contact us with no obligation!