Product information PL Eco 3
Specialization in arboriculture
Customization also possible
High quality machines
Product Information
Plant lifter with 3 grids and movable blade. This gives you a very high harvesting capacity, Different grids and a high model are available, see options at the bottom of this page.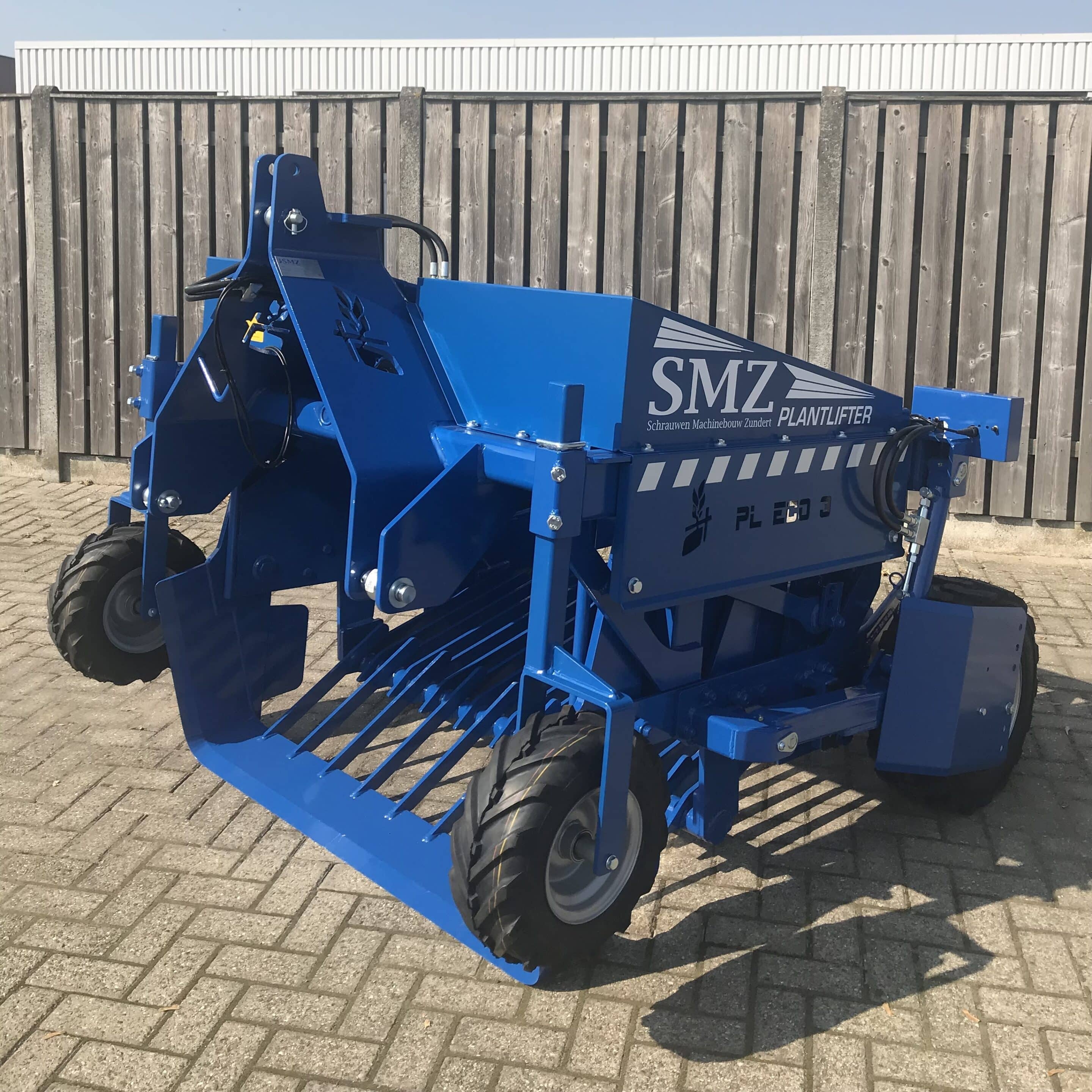 Features
1350mm Hardox blade (movable blade with combs and 2 movable grates)
Robust central drive
Frame beam height of 950 mm
Hardox combs on the knife
Crop guide plates on rear grid
Hydraulically adjustable rear wheels
Manual adjustable front running wheels
Rear lighting
Walterscheid PTO shaft
Options
PL-G, "grass implementation". Developed for turf lifting.

PL-F, plants are worked up less aggressively. Lower capacity, this allows for more time to pick up the plants behind the machine.
PL-Z, plants are worked up less aggressively. Specially designed for digging up seedlings.
PL-A, specially designed for harvesting strawberry plants.
PLE High, higher version (frame beam height of 1100mm)
PLE Low, lower version (frame beam height of 900mm)
Wide version, blade 1500mm instead of 1350mm
Rear wheels separately hydraulically operated (2 double acting functions needed).
Additional half comb between standard combs on 1st grid
Machine made in other RAL color
Crop guide above 1st or 2nd grid
Additional movable grid directly to knife
PTO Shaft with locking bolt instead of quick coupling
K80 coupling hitch
K50 Ball hitch
Other working widths: on request
Custom grid intermediate sizes: upon request
Do you have specific needs?
Then contact us with no obligation!